Career Planning and Career Development
Why is it so important to plan a career?
People tend to lose sight of their career path as the years go by. And many never had that career plan to begin with.
This reference page consists of links to the most read articles on the topic Career Development and Planning.
These articles are good for almost anyone:
Those who are looking to further assess their options and create an effective/useful career plan – to advance their current career goals.
Those who are just starting out, changing careers or seeking new job opportunities.
Note: Links to more than 100 Useful Career Advice (at the bottom of the page) ⇩
Career Development: What Makes Up Your Career Development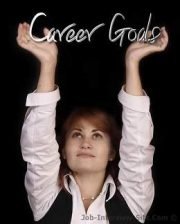 Over time, the definition of careers has changed. Today a career does not refer to one single career path. Throughout your life you will make a series of choices, which will all be considered part of your career development.
Think of your career as a lifelong process. It can involve a number of different paid and unpaid work roles, which you embark on throughout your life. These are all considered as part of your career development, so take advantage of every opportunity you find yourself in and consider it as skill building in your lifelong career development. You should also ensure you use these not so obvious opportunities on your resume or interview.
Your career development includes a number of different settings that will help you gain more skills, knowledge, behaviors, and attitudes. This is an excellent way to effectively manage your career. Career development is nothing more than the way you think about your life when it relates to your employment, training, and education, all of which place you in control of decisions that affect your future.
---
Why Your Career Development is Important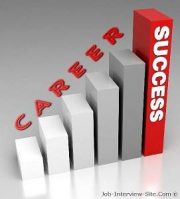 Career development is always important regardless if you are currently in the market for work, or you are already employed. The workplace is ever changing and with that each of us continues to grow in complexity.
Your career development never ends. It is a lifelong process, and while it doesn't have to be the focus of your doings, you should always keep it in the back of your mind relating to how what you are doing now can help your career.
You will continue to grow and build your experiences, skills, and abilities, drawing on them throughout your career. The process of career development is unique experience for each of us. Different people require different assistance depending on a number of life factors, such as work history, society, labor market, and family.
---
Professional Development and Your Career Goals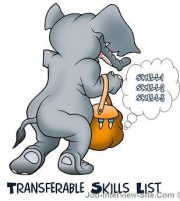 Professional development is important to your career.
It's really just a combination of all of the knowledge and skills you have achieved, both in your personal and career development. It encompasses all of your informal and formal learning opportunities throughout the different life stages.
---
Learn how to Balance Work and Life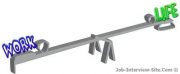 A good balance between work and personal life is key to improving ones career. Your career is important but in order to stay on top of your game you also need to have a life outside the office, which is why it is so important to balance work and life.
Balance covers a broad spectrum including leisure time activities, family, physical and emotional well being, and spiritual health are all important. When one establishes a solid balance between work and life, it can improve ones career.
The balance between work and life is more important now more than ever before, because we are all much busier. Between your career, spending time with your friends, your family commitments and other commitments you may not have time to breathe, but it's important to develop a healthy balance as it will benefit your career.
Career development continues throughout your life and it can lead to healthy career advancements and career changes for you, so don't underestimate just how important it is.
---
How a Career Coach Can Help You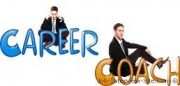 Your career takes up a larger part of our life.
Career coaching helps guide us so that the career we choose fulfills our personal needs and ambition. Your career should be challenging, and satisfying. A career coach can assist you in identifying what it is you need and they can help you identify what it is that makes you feel fulfilled.
A career coach is an outsider and therefore they can help you identify and appreciate your experience and skills that you have accumulated over time, which you might not identify. Once your skills and experiences are identified you can then move on to identify the opportunities available to you.
---
Career Topics: 100 Useful Career Advices
Browse to the following categories and find dozens of career tips and hot information.