Job Interview Questions and Answers
Anticipating the job interview questions is one of the best ways to prepare for an interview.
Getting ready for an interview requires homework, but the hours of prep time will be worth it – Your answers to any interview questions are taken into consideration by the interviewer.
This page is an index page of the most widely read interview questions including suggested answers written for the Job Interview Guide blog.
Note – Follow this link for the full list of questions
Refer also to Job Interview Tips
How to answer Job Interview Questions
Interview questions that are frequently asked during a job interview:
The First Question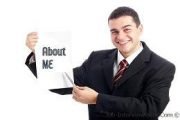 Common Interview Questions are asked at the beginning of any job interview.
These initial job interview question is the warm up question. However, the fact is that the first 10 minutes of the interview are crucial.
In these 10 minutes the decision of hiring you is made by the interviewer and the rest of the interview is spent on giving the interviewer rationale for his decision.
---
Best answers to the interview questions about your Job Search
There will be also questions about your job target, short term plans and more.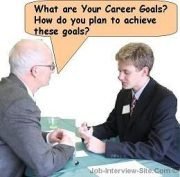 When asking these questions, the employer wishes to observe:
Are you going to take any job offer (shooting in all directions..) or did you seriously plan your job search target and career objectives? Have you done your homework?
Do you want to 'get a foot in the door' or are you going to bring added value to the company (How do you see this job matching your skills?)?
Are you selective in your job search?
Consider the job requirements and your background before you answer these interview questions. Keep in mind that you should try to construct an answer that will explain who you are and why you are there.
See also:
---
Best answers/responses for the behavioral Interview Questions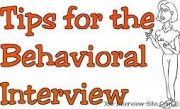 Many interviewers ask questions to know your behavior at work.
Tips: These tough interview questions are asked to provide useful insights into your working style and your behavior in order to predict your performance in future situations.
In responding to these questions, the most important aspect is to tell a short story or to give a specific example rather than talking in general terms. Read more on how to correctly answer these job interview questions.
Competency based questions are meant to evaluate skills, past behavior and knowledge/experience of a candidate.
---
Best answers to the interview questions about your Career Aspirations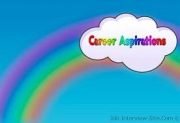 Hiring managers tend to ask question about your career so far in order to know you better. Some of these questions are not simple to answer, such as –
Are you doing what you love? Do you know what you want to achieve in your career? What are you doing to get where you want to be?
How motivated are you toward a career successes and what motivates you in general? What career goals have you achieved so far? Are you constantly improving yourself?
More than 200 Interview Questions and Answers
On the following categories you will find the best answers to the most common interview questions.
Increase your confidence before the upcoming interview by learning how to answer these questions.




Tips for Preparations
Top Interview Tips for Job Seekers
The index page contains links to the most read articles providing tips and coaching for your interview preparations, salary negotiations and more.