How to Find a Job
Today's job search is far more difficult than that of 10-20 years ago.
In our fast paced economy, there are fewer jobs, and more individuals looking for those jobs. Today's unstable economy makes it more challenging for you to find a job, and it creates a great deal of uncertainty as to how long you might be able to keep that job since layoffs commonly occur.
Your Skills are Very Important in Your Job Search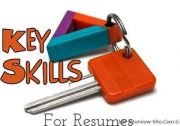 In a highly competitive, global job market, your skills are going to be key for landing that job you want so badly.
The more pertinent your skills and experience, the more chance you have of getting the job position. Soft skills are also very important in your job hunt. Soft skills include skills such as conflict resolution, inclusion, creative thinking, personal accountability, and coaching skills. These skills are very important in your job searching.
The more of these skills you have, the more opportunities that will open up for you, and the more likely you are to be hired.
---
Best Tips for your Job Search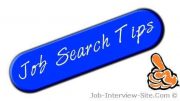 You may be surprised to learn that the majority of positions never make it to the official posting stage. Instead these positions are often filled much earlier as a result of networking. Today, the majority of job applications are submitted using technology, either sending via email, or by applying directly at the company's website.
---
Online Job Search Advice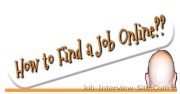 While you are looking for a job, make sure you take advantage of the many connections that will cross your path.
There are important people within an organization that you have the opportunity to connect with before ever learning about a job posting.
---
Online Job Hunting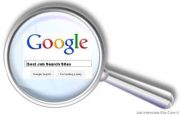 Job Hunting Today Differs From a Decade Ago.
If you are trying to land a job today, it is going to be much different from just a decade ago. You now have a number of online tools that were not available 10 – 20 years ago, such as:
Company's websites are also good sources of job listings.
---
Winning the Job Hunting Competition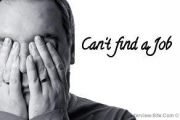 The highly competitive global market has changed the dynamics of employment, and this means you really have to be able to stand out, especially since many times you are now competing on a global level.
The global component can benefit you too, because now you can globally see positions that are available and easily apply as a result of technological advancements.
---
Entry Level Job Search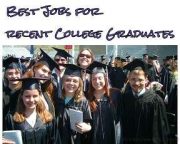 Some good tips for college graduates and people who are looking for jobs for the first time in their life.
Most entry-level jobs require no-experience. However, as a first time job hunter you'd want to know what employers are looking for.
Learn how to apply for entry level jobs, how to create your resume, and how to prepare your best answers for the job interview.
---
Social Networking: Understanding the Importance of Networking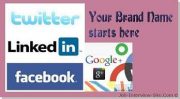 Networking is so important.
The ripple effect of networking can broaden your reach and bring to you opportunities that you might otherwise not have had. For every single relationship you build, there is the potential for 20-25 additional contacts that you can make. Each one of these contacts will have the potential for another 20-25 contacts, and so it goes. You can see how the ripple effect exponentially expands your connections.
---
Social Media, such as LinkedIn, for Your Job Search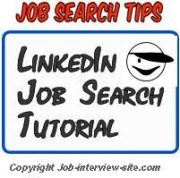 Networking is not just business associates. It can involve virtually anyone that could be helpful, so don't close any doors along the way. If you have a good relationship with a previous boss, this can be an excellent person to include in your networking strategy. LinkedIn, Facebook, MySpace, and even Twitter are all social networks that can be beneficial in your networking strategies.
Job searching should involve using all the available tools so that you are able to get the best exposure and increase the likelihood of getting the job. Knowing how to use these tools puts you ahead of the competition.
---
Personal Branding
Take Advantage of Promoting Yourself Online.
Online social networking sites, like LinkedIn are an excellent way for you to promote yourself, your skills, and your experiences.
Post your profile on LinkedIn and your resume online. It's important that you take the time to think about what type of positions you are looking for. Use proper keywords that are related to the type of work you want. Relevant keywords will allow potential employers to find your resume.
Promoting yourself online isn't just about posting your resume. Be sure to take advantage of other tools at your disposal such as online networking, connecting with people in the same industry, and carrying on a dialogue with those who can help you further your career.